Well, this week has been tiring (with a good mix of excitement, too!). There have been long days of driving, very early mornings and lots and lots of sightseeing.
Day 8: Too Narrow!
Too narrow!!! On the way to Rajgir, we were in for a ride. So, there was this very narrow, dilapidated bridge. The bridge was so narrow that only one car could pass through at a time. We were being really patient and allowed all the cars on the opposite side to pass through after which we took off, when it was all clear. When we had roughly cleared one third of the bridge, a bus popped up in front of us from absolutely NOWHERE!!!  We had our eyes glued to the situation. I was very worried because the bus was full up to the brim. And the poor bridge looked so run-down, it felt like one more person on the bus/bridge and the bridge would have collapsed!! With a bit of a squeeze and squash, we managed to get through the bridge. (Too nail-biting to get any pictures!)
Day 9: Conquered fears!
Yay!!!! I conquered one of my (many) fears! 🙂 Acrophobia – fear of heights
We were in for another adventure: a cable car ride to view the beautiful Rajgir hills.
So, it's like when you go up the London Eye (well, sort of). It was a bit like that, except that it really wasn't. There is no cubicle. Its only a chair that goes up and down. So, neither did it look very safe not was it as grand as the London Eye. 🙁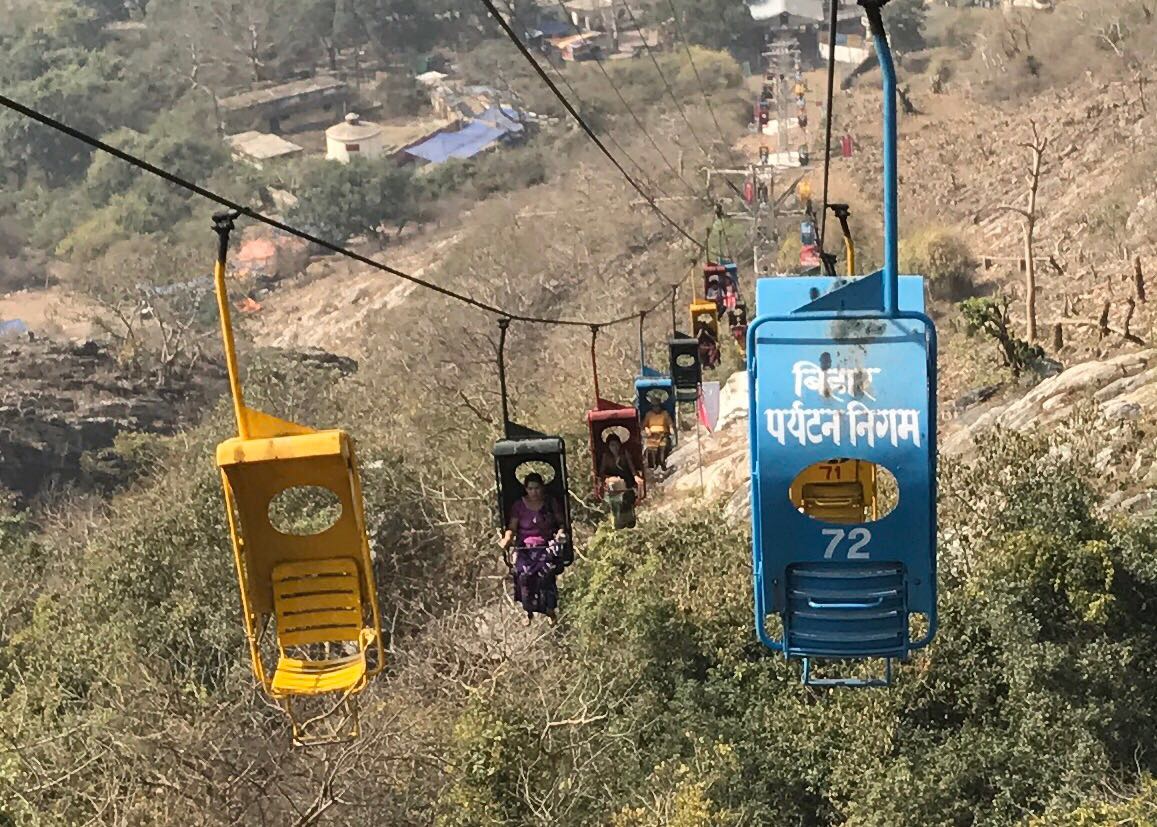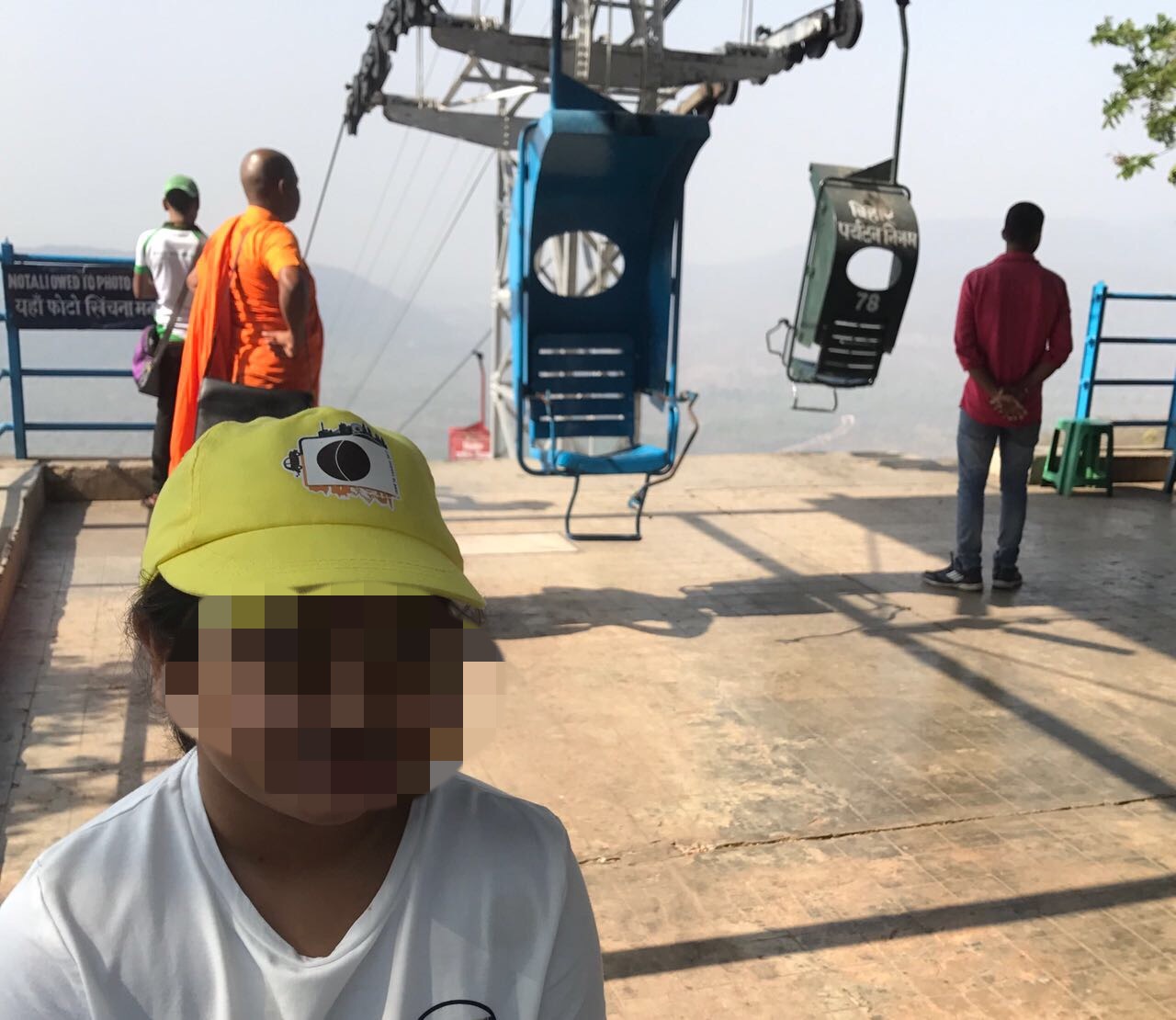 At the top of the ride, there was a glamorous Buddha temple. The structure of the temple was very interesting. The temple has one of the 80 Peace Pagoda (vishwa shanti stupa) that are around the world.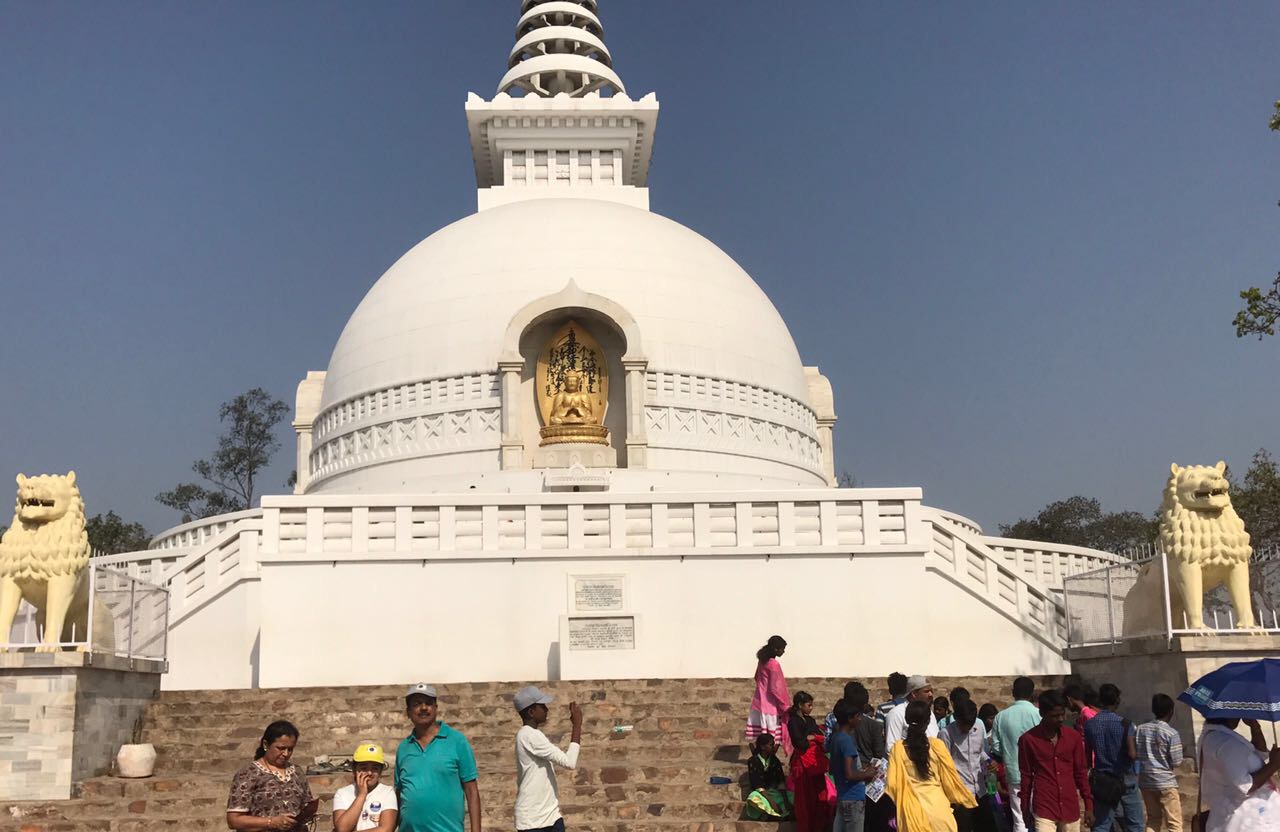 Day 10: Cuteness overload!
I enjoyed this day so much. Well, it might not sound that interesting to some of you.
We were visiting some very distant family. I asked my grandparents how were they related. Two minutes into the explanation and even, they were very confused. So, lets just call them 'friends of my grandparents'. They had a grand-daughter, who was only 32 days old. She was CUTENESS OVERLOAD!!! Because of the activities of the previous day, I was very tired and sleepy. So, I drifted off to the sleep with the little one in my lap. It was a lovely nap I had and she was perfectly safe too! Again, she was just a big case of CUTENESS OVERLOAD!!!
It's quite interesting how little things brighten up your day.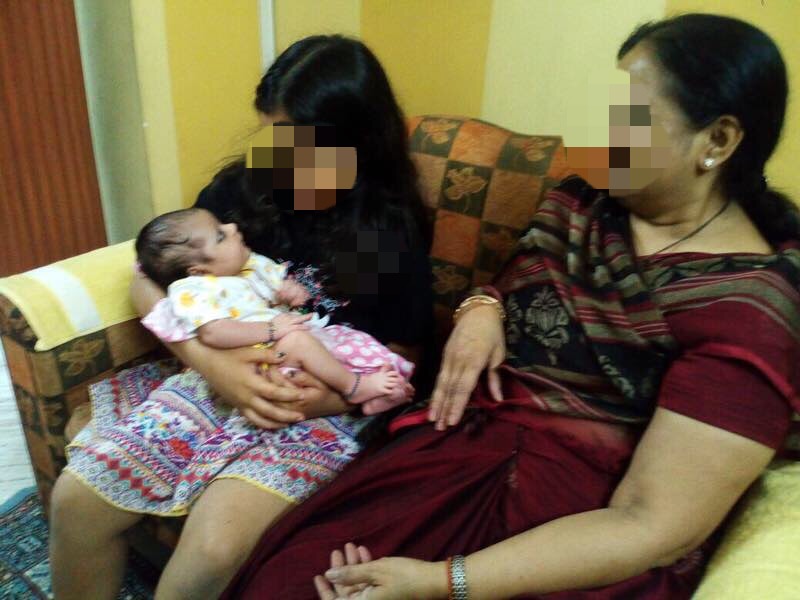 Day 11 & 12: Not too well!
We had reached our first hill station: Darjeeling. I wasn't feeling very well when we reached there. Yes, ended up being physically sick.
But, I was determined to have fun. I wasn't going to miss out on excitement. So, I went in another cable car ride: a hill chair (as they call it) to absorb the sceneries of the amazing Himalayas.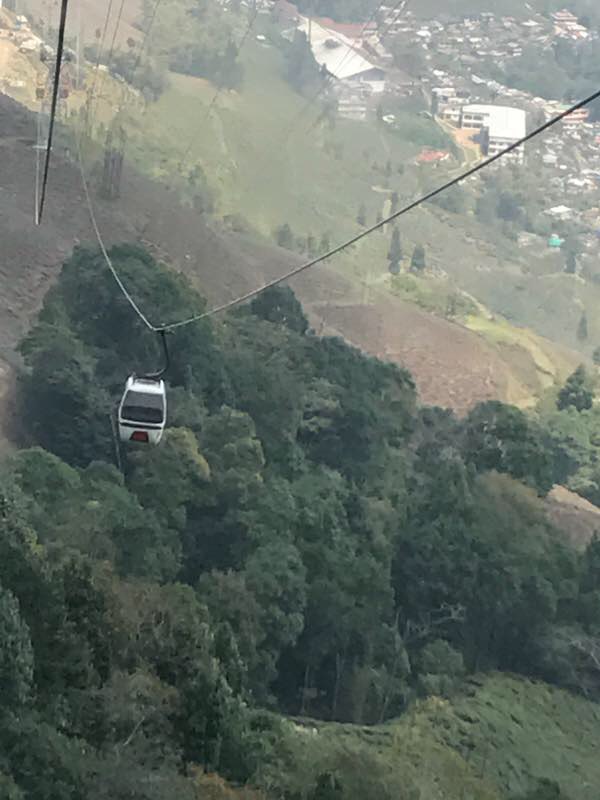 I also visited the Himalayan Mountaineering Institute. This is where people learn how to conquer the Himalayan range.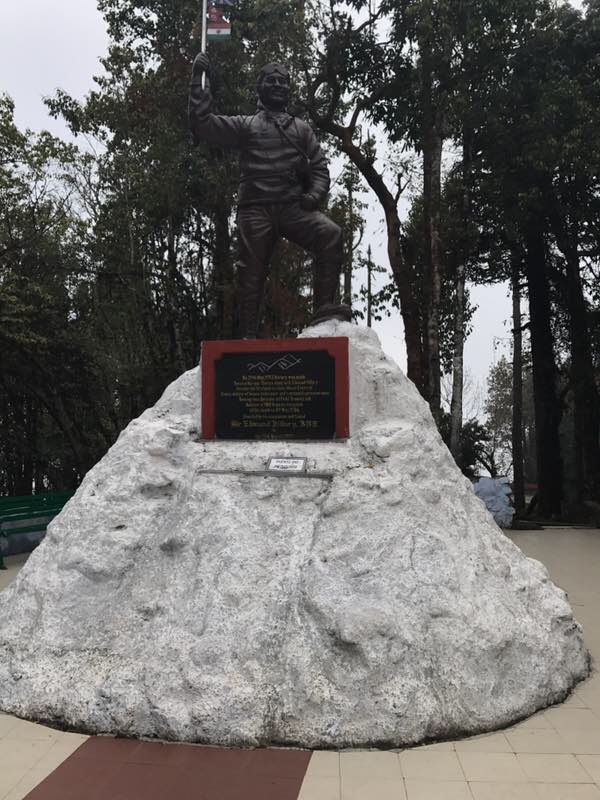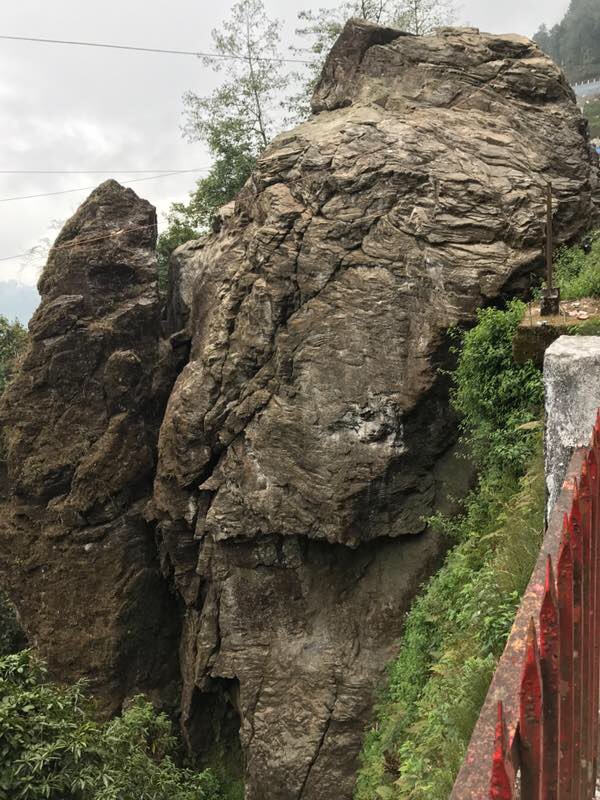 Tenzing Rock, a gigantic natural rock in Darjeeling is named after Tenzing Norgay, the man who created history by climbing the Everest first time along with Edmund Hillary in 1953. The two sides of the rock are used to teach rock climbing (the right face is for amateurs and the left face is for professionals).
Only so much to report for now. Bye, until next time!
-Ninni
P.S.: I am fundraising for head and neck cancer rehabilitation and YOU can make a difference by donating on my Just Giving page. I have currently raised £2216.51 (until 11th April).
Sponsor the cancer cause by clicking here: