Min ga la balsa-wat-dee! Sa-bai-dee!
Confused?!? This is the way of saying 'Hello' in Myanmar (Burma), Thailand and Laos.
So you must be asking why Ninni took a longer route?
First of all, going through Pakistan was a big NO, NO! Pakistan is not a great way to go as we are Indians and  the two countries have had a timeout with each other. Also, studying the map, crossing through Pakistan leads to passing through Syria, which just can't be considered at the moment.
So, the other alternative is head to the north of India and approach China. But, there has been an argument between the two as to who's land this is and some other silly arguments.
The only way left for us to go was via Myanmar. So, having done all the permits and forms, we were on a roll to the first border with the pack! And we had the big flag off!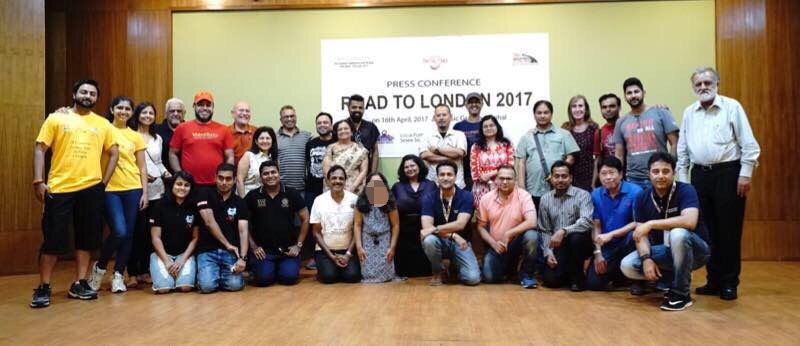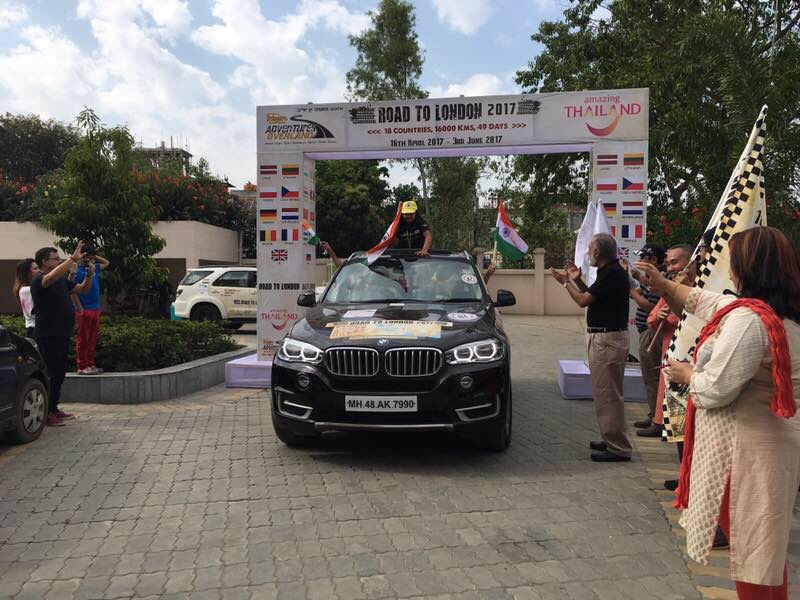 Day 25: Kale (Cal-aigh)
Do you know where Kale is? Well, I didn't know before this trip began. It's in Myanmar (the friendliest country bordering India – hence, the title of this post – 'Bridges of Besties')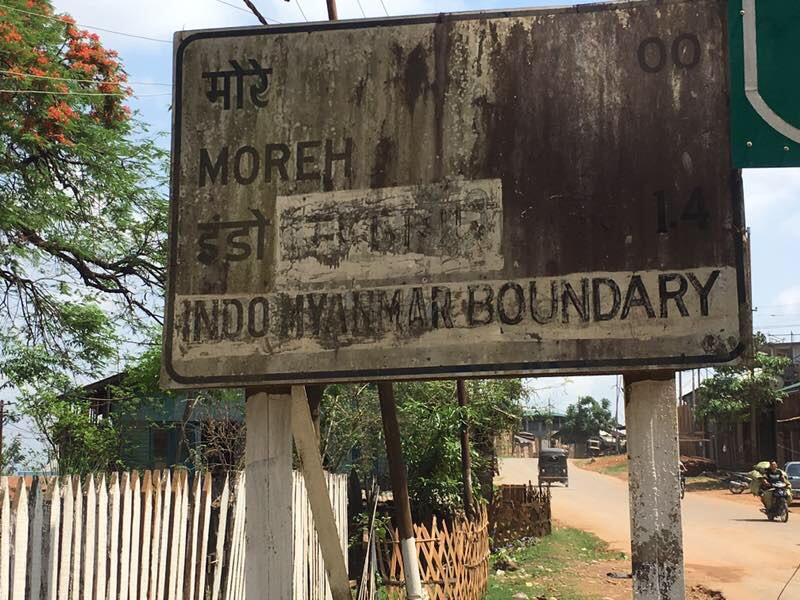 So, in India you drive on the  left-hand side of the road and in Myanmar, you drive on the right-hand side. When you cross the border,  there is a cute little bridge (Indo-Myanmar friendship bridge). Talking of bridges, this was only the start of the them. The Friendship bridge was the first of many bridges we crossed in Myanmar!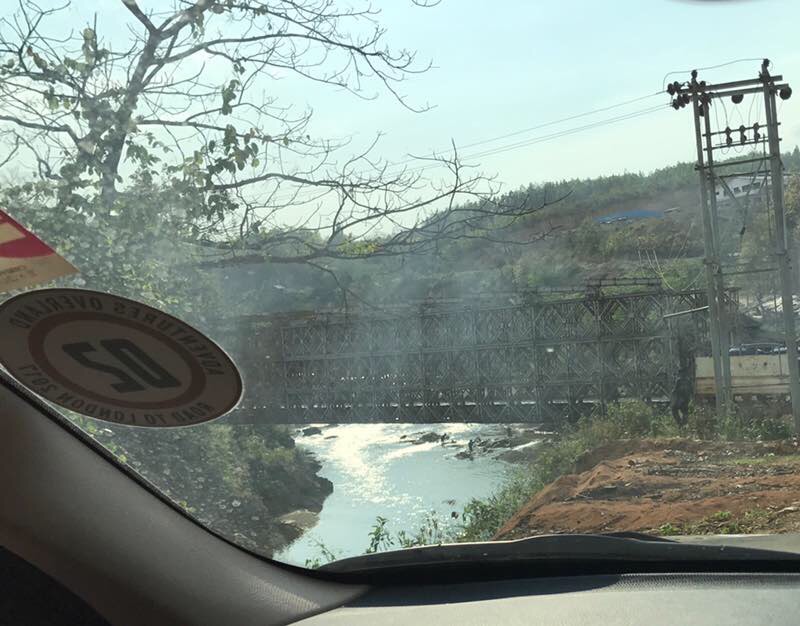 So, when we left India, we were on the left side of the bridge and when we were at the other end, we were in Burmese territory and we had to shift to the other lane quickly otherwise an accident was bound to happen. Sounds funny, am I right?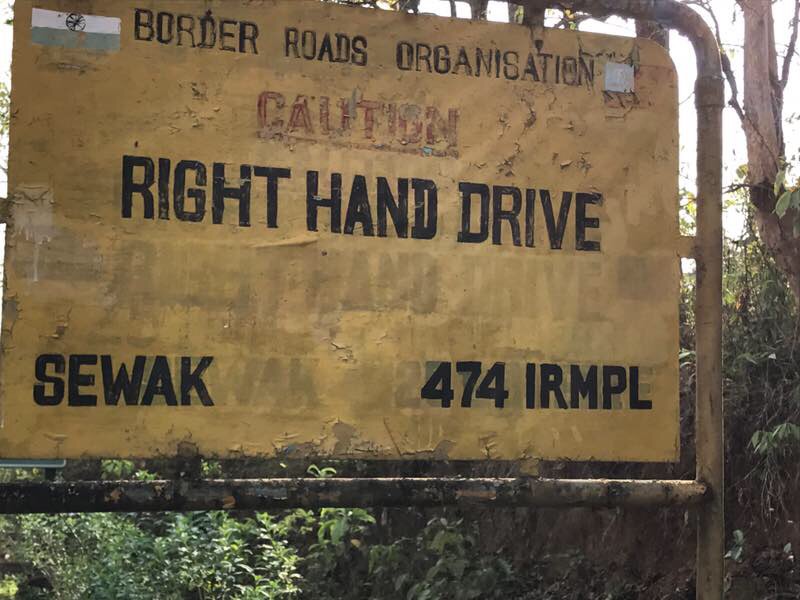 Reaching the destination in Kale was such a relief because I was exhausted from driving (not literally) so much – 12+ hours. I couldn't even walk down the stairs by myself and was forced to eat by Nana and Tai.
Oh! Did I mention how many bridges we crossed? Well, let me just calculate: there were 41 iron bridges and 10 normal bridges. So, yeah, basically, we crossed 51 bridges!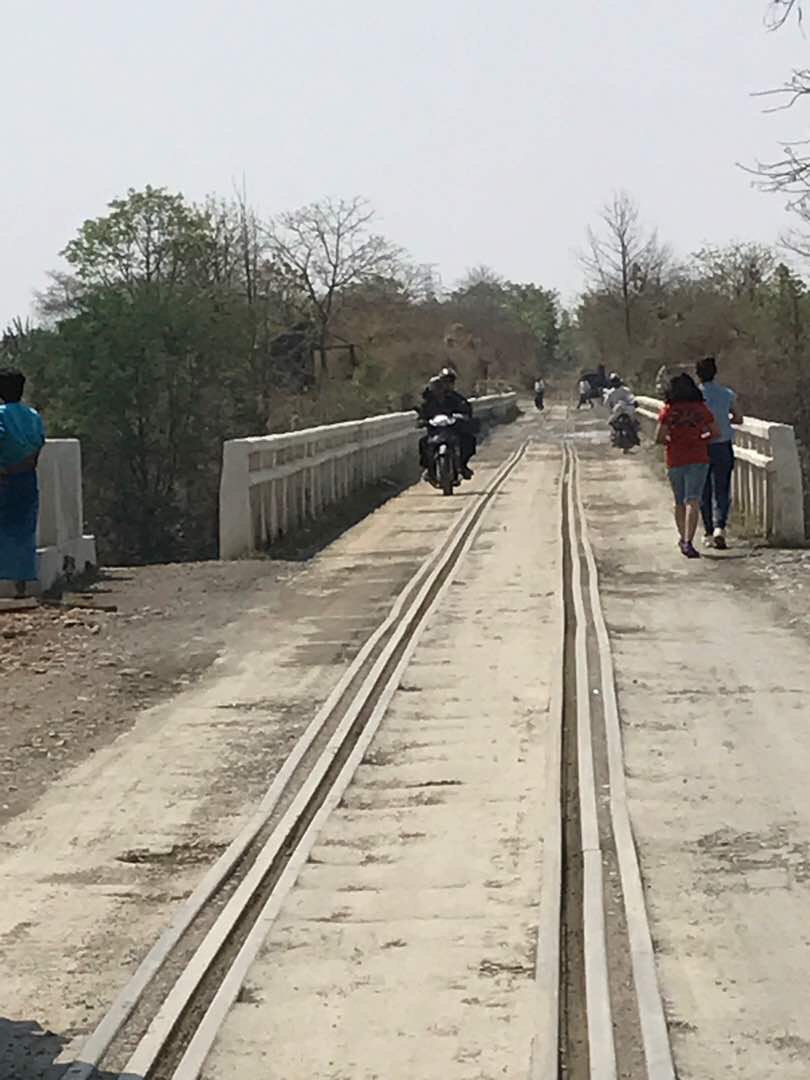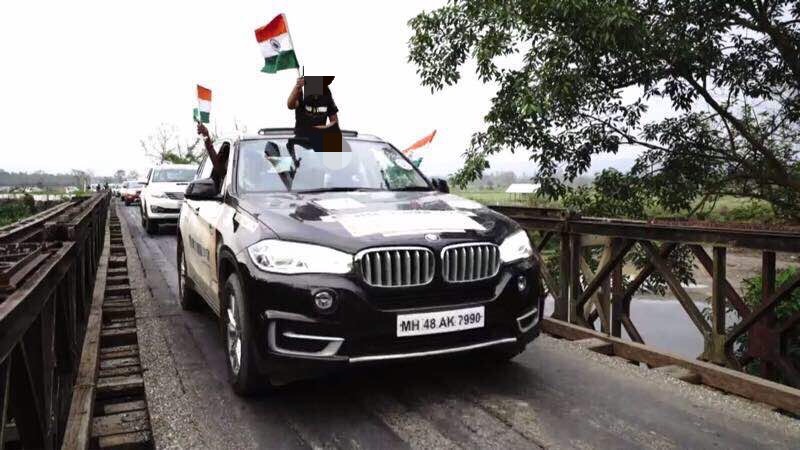 Day 26 & 27: Bagan (city of temples and pagodas)
Interesting fact: You can't say you've been to Myanmar, if you haven't been to Bagan!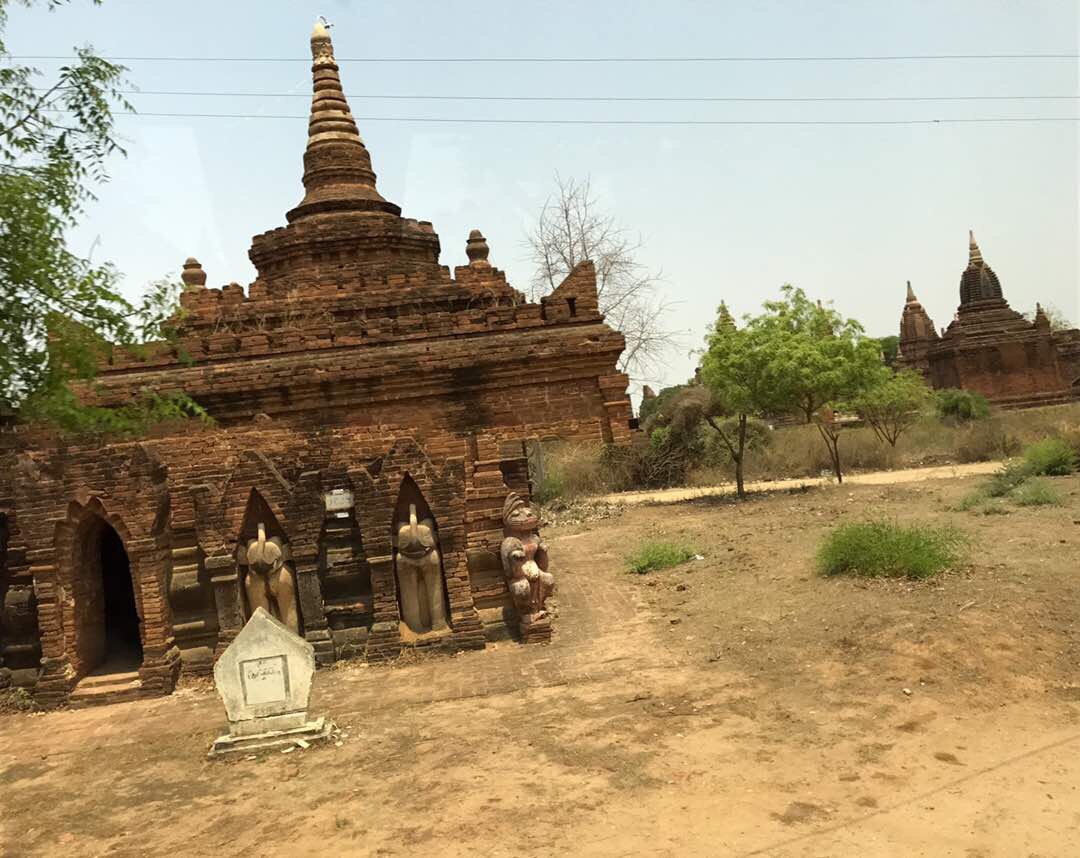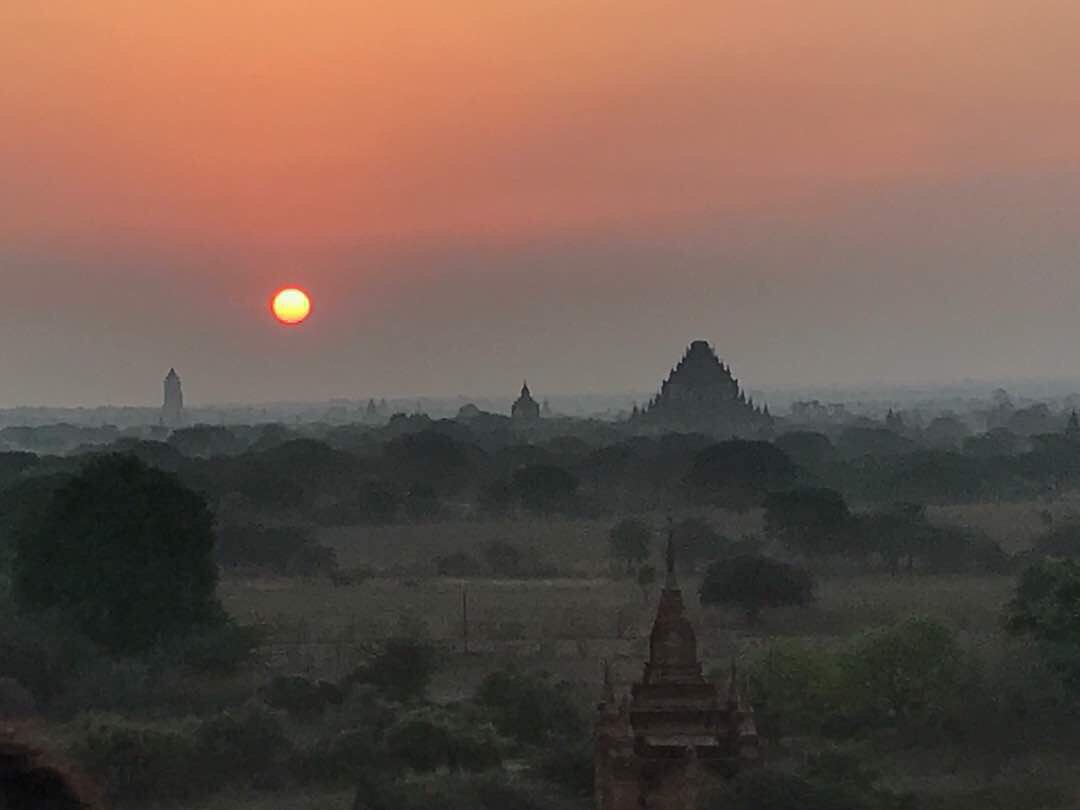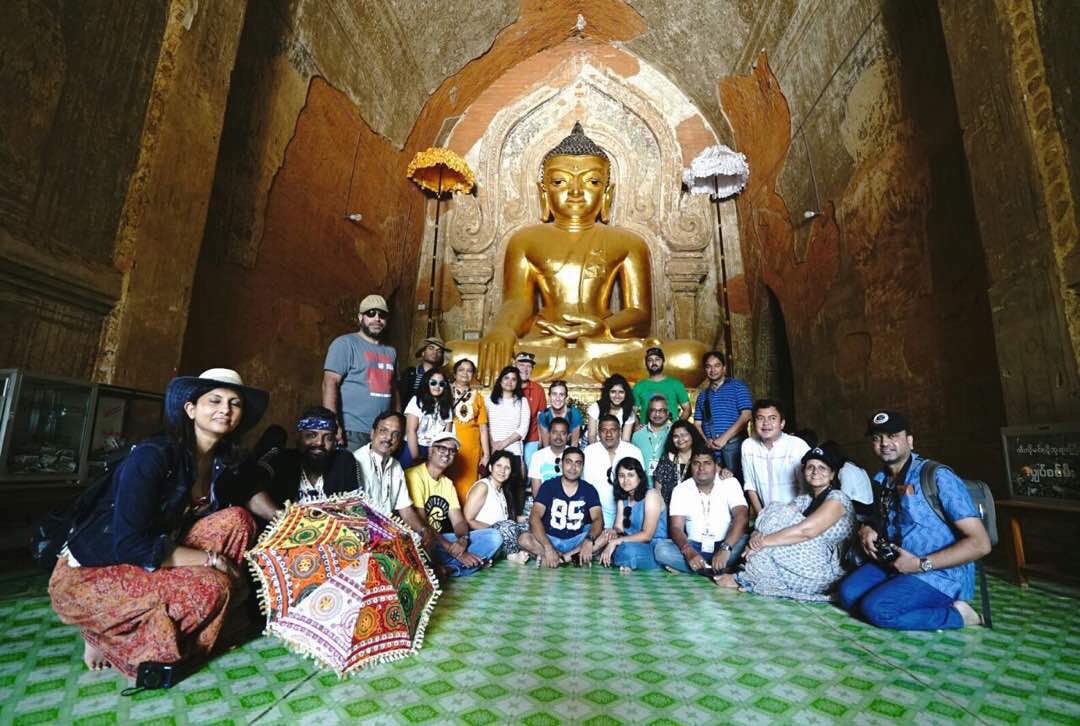 Our second day in Bagan was so thrilling! We visited some beautiful pagodas by bus. We had a karaoke on the bus. We have a couple, who are professional singers in our group. But the best part was the evening, when 21 of us went swimming for about 2 hours. What fun that was! Finally, we had dinner which was accompanied by a puppet show.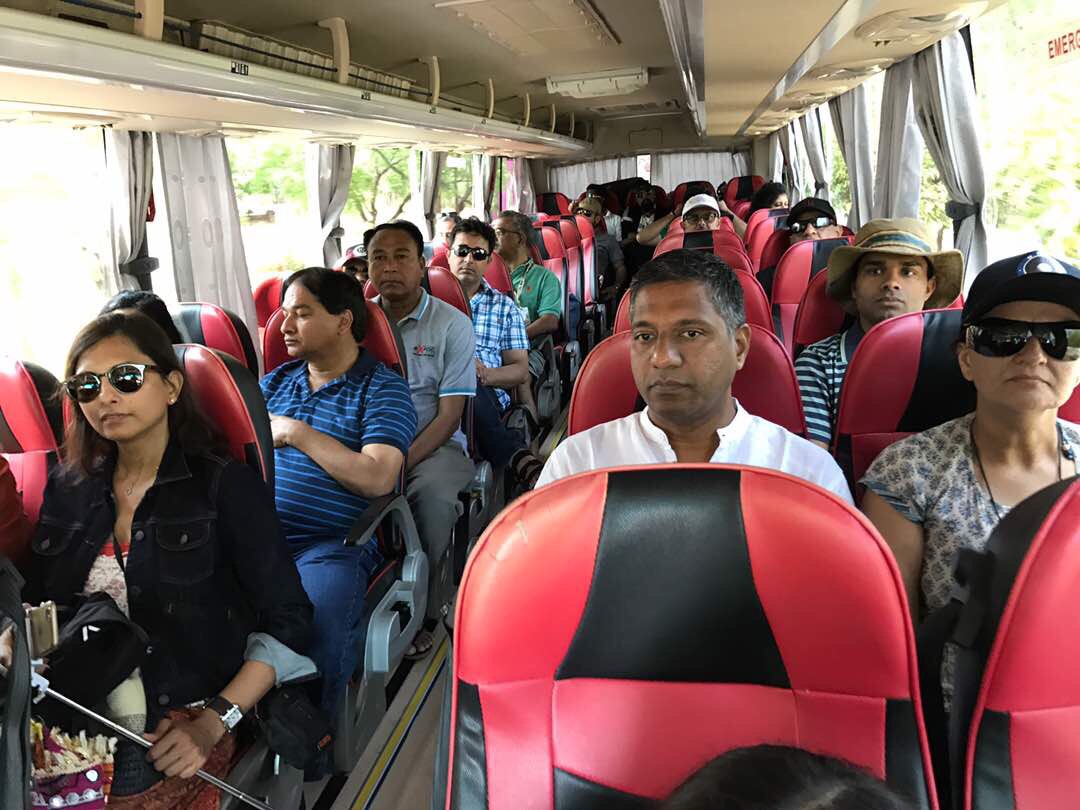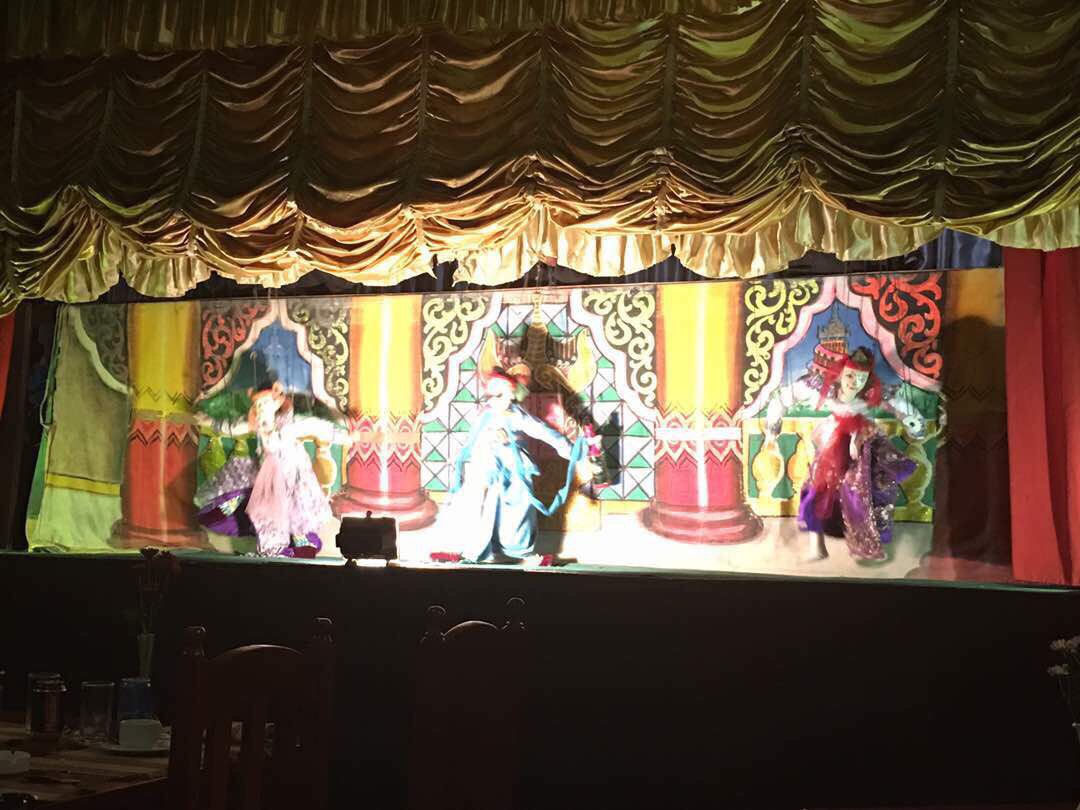 Day 28: Kyaikhto (Kiya-k-toe)
Wow! Never thought I would see this!

A 20-lane expressway! You may not be able to see all the 20 lanes, but I sure did! This expressway is as you drive past Naypyidaw – the capital of Burma.
We reached the hotel after all the excitement of the expressway. There wasn't anything drastically horrible about the hotel, just that there were a few RED ANTS crawling around! They don't bother me much anymore!
Day 29: Tak (Thailand)
We were on our way to Thailand! Already on our 4th country! Saying that, today was pretty boring. It was basically the same as day 25 (Kale). The same border crossing, similar friendship bridge, the same swapping lanes, except it was going from right to left this time in the middle of the bridge this time. (watch the video below to see how it happens)
​
​
When we reached the hotel, a dance show was set up for us by Amazing Thailand.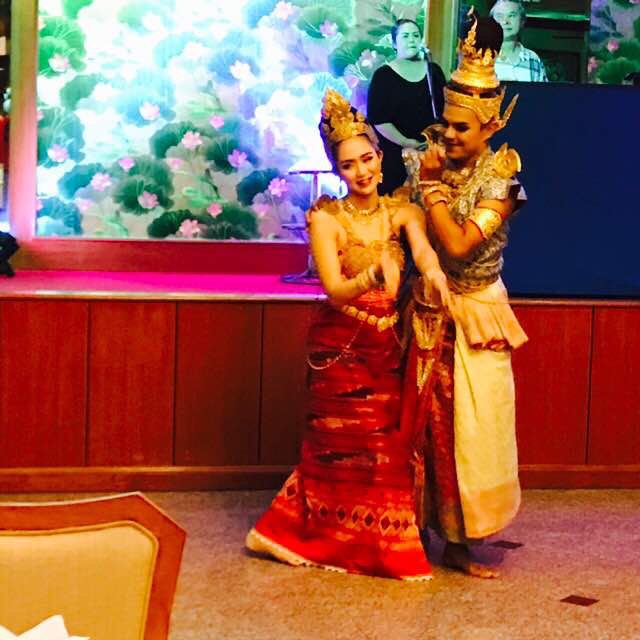 By the way, Thailand is much cleaner than I expected!
Day 30: Chiangkong 
It was a long drive of almost 350km. But, guess what, Tai sat behind the wheels and drove at a speed of 110-120kph. She drove on foreign territory after 30 years!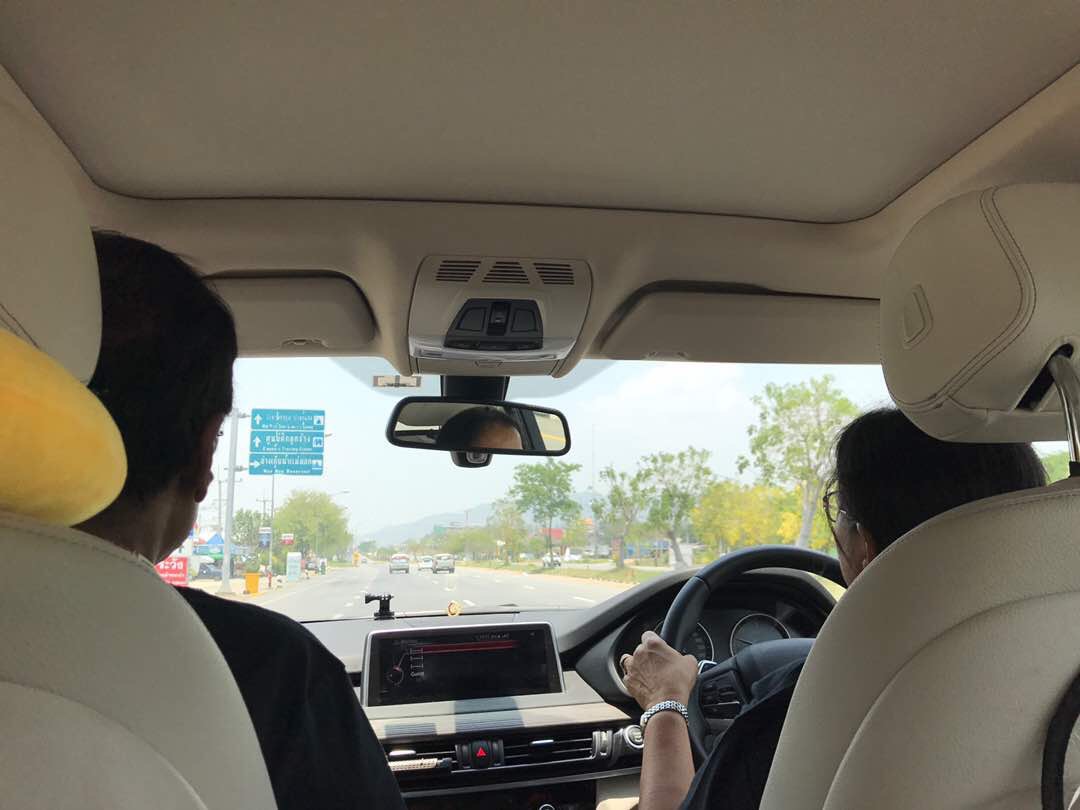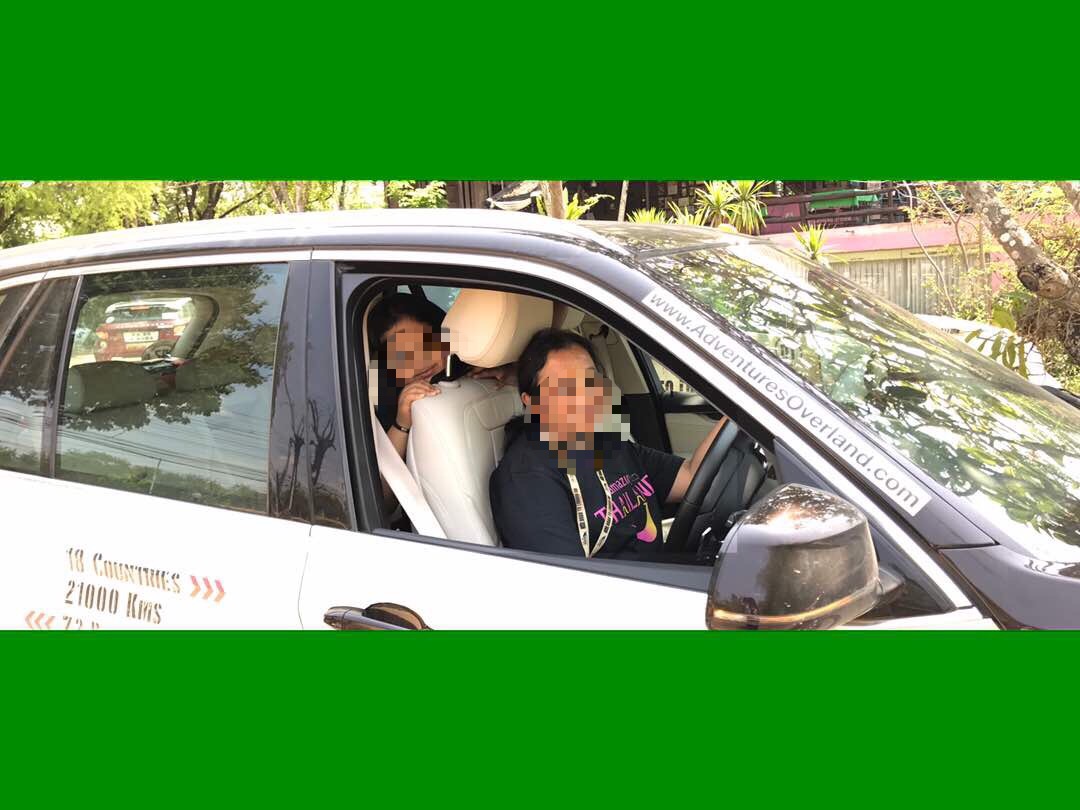 Day 31: Luang Namtha (Laos)
In and out! The country where we are staying only for one night! This country is picturesque.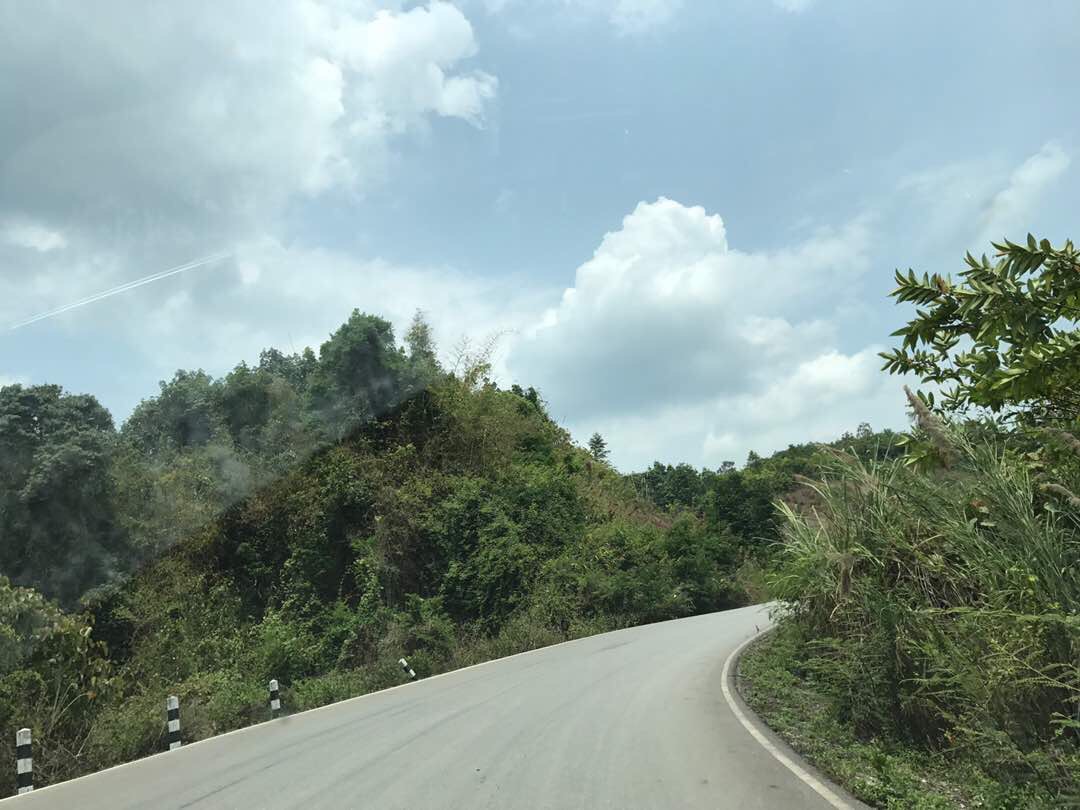 All you can see is mountains, mountains and mountains! (well, maybe a few cottages too!)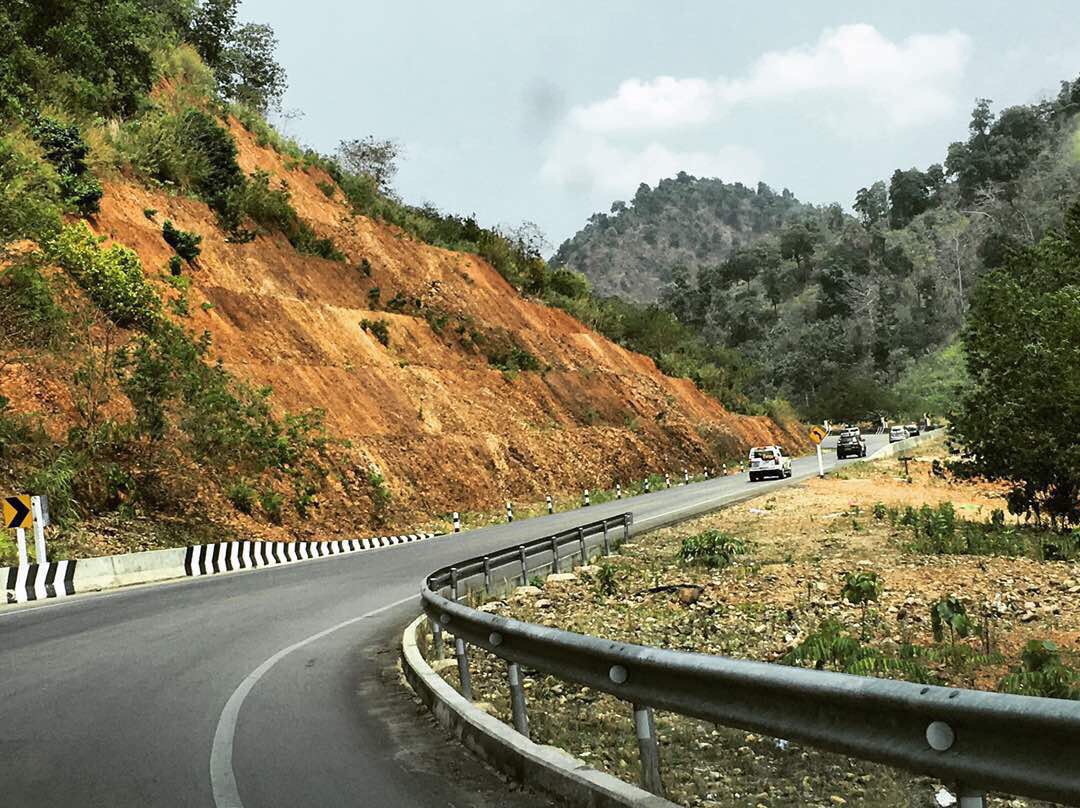 We stayed in this adorable cottage with the walls, ceilings and furniture made entirely of wood.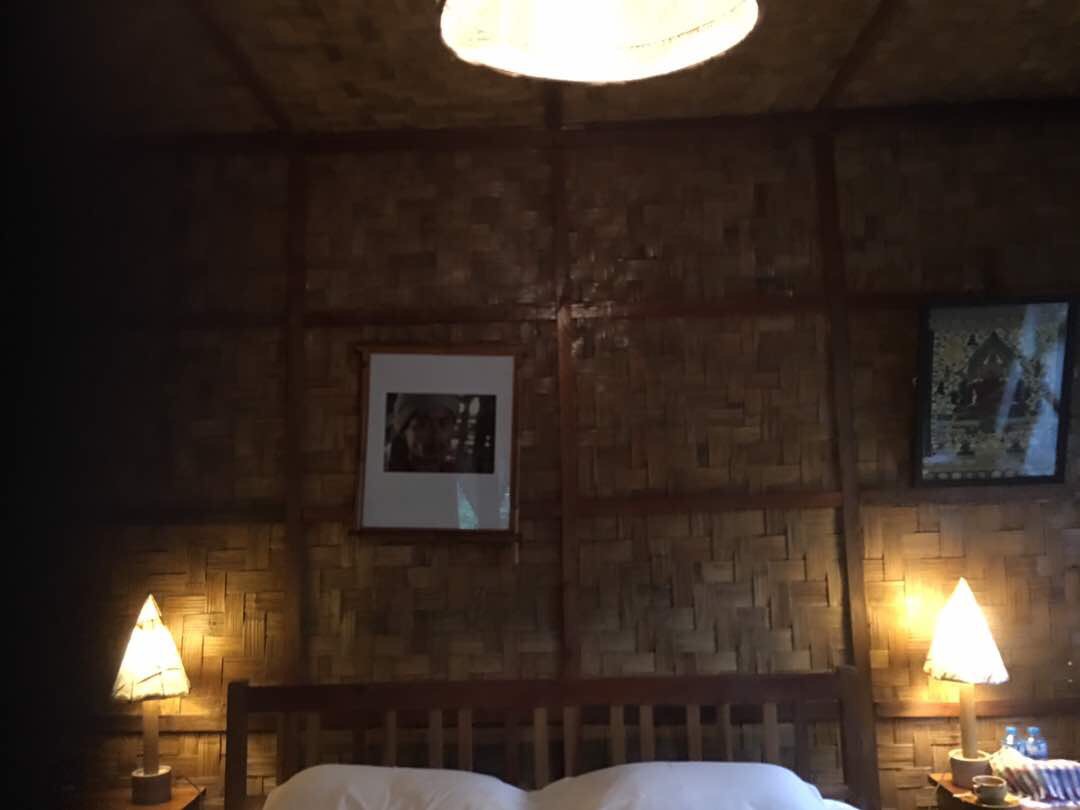 We also went down to the river and had a fun time waddling through it.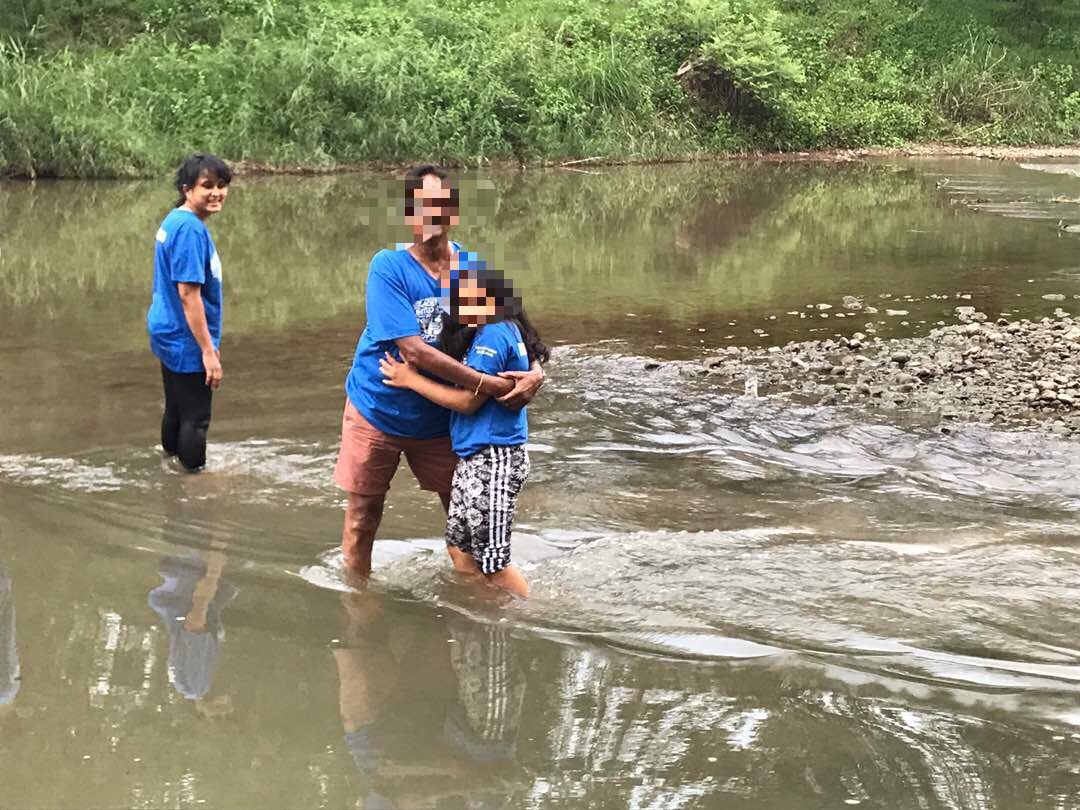 Like I stated in my previous blog 'A tiring week (and many more to come)' is truly what this week has been!
Stay tuned for my next update!
-Ninni
P.S.: I am fundraising for head and neck cancer rehabilitation and YOU can make a difference by donating on my Just Giving page. I have currently raised £2260.48 (until 25th April).
Sponsor the cancer cause by clicking here: